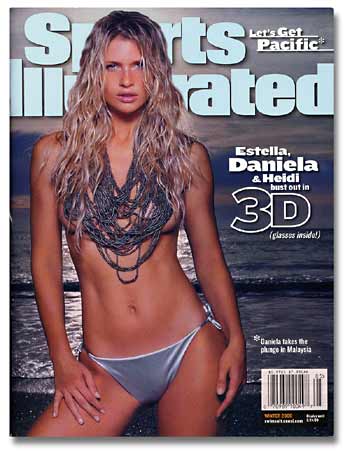 STUDIO 3D DOES SWIMSUIT EDITION!
STUDIO 3D provided Sports Illustrated with the stereoscopic imaging technology, consultation and conversions to make this the most successful ANAGLYPHIC 3D publication in history!
In addition, advertisers worked with us to get their 3D pages to really pop. Both stereo photography and conversion from 2D art to stereo 3D was used.
We have some issues FOR SALE
Ray "King of 3D" Zone sez:
"To date, the color anaglyph images in the swimsuit issue of Sports Illustrated are among the most effective yet!"